Meringue Christmas Trees
Check out our great recipe for our Meringue Christmas Trees! If you're looking for some great Christmas and other holiday sweets, then this is perfect for you! If you happened to like this recipe, then you should definitely check out some of our other great sweets! Such as our Frozen Peppermint Pie recipe, our Eggnog Cinnamon Rolls recipe, our Eggnog Cookies recipe, our Christmas Cake Roll recipe, our Coconut Cream Cheese Pound Cake recipe, our Pumpkin Pie Cake recipe, our Pumpkin Pie Bites recipe, ourPumpkin Pie Fudge recipe, or even our Baked Apple Chimichangas recipe, and plenty of others! Any of these great recipes would be great as a family dessert when it comes to be the time for the holidays! Don't miss out on a great holiday opportunity with any of these gret sweets!
If you happened to like any of the recipes I have listed here, then you should definitely try out this neat cookbook for everything sweet and wonderful! You will be sure to find the best dessert recipes with this! With all of these recipes here, you will be sure to find the perfect recipe for any occasion that you could need something sweet! Don't keep these sweets waiting!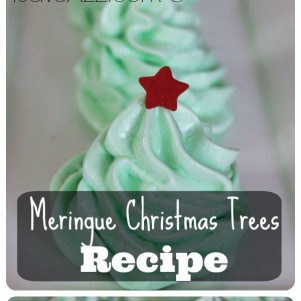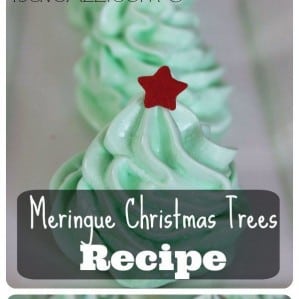 Meringue Christmas Trees
Instructions
Place parchment paper on 2 cookie sheets.

Preheat oven to 200.

Whip egg whites at high speed until stiff peaks form.

Gradually add in powdered sugar about 1/2 cup at a time while whipping on high (scrape down sides periodically).

Add in food coloring and cream of tartar and whip until blended.

Use a large star tip and transfer mixture to piping bag.

Pipe in a circular motion making smaller circles as you go upward (like soft serve ice cream).

Bake meringues for 2 hours.

Turn off oven and leave meringues in with door slightly open for 1 more hour.

Make a "glue" to attach the stars to the tops by mixing 1/4 cup powdered sugar with several drops of water and mixing well.

Gently dab this on with a toothpick and press star in place.
Nutrition facts are provided as a courtesy.