Winter Wreath Ideas
I love seeing how all the houses in the neighborhood are decorated this time of year. And one of the first things I always notice, other than the big blow up figures in the yards, is a beautiful wreath hanging on the door. I searched through several Winter Wreath Ideas since this is the first year I actually made the wreath for our door. It turned out really cute and I am very proud of it. When making your own wreath, you can do one easy and simple or go all out! Even though mine was very simple to do, it's still beautiful. Here is a Winter Wreath Ideas Roundup…some simple and some complex. Just have fun with it and make it your own!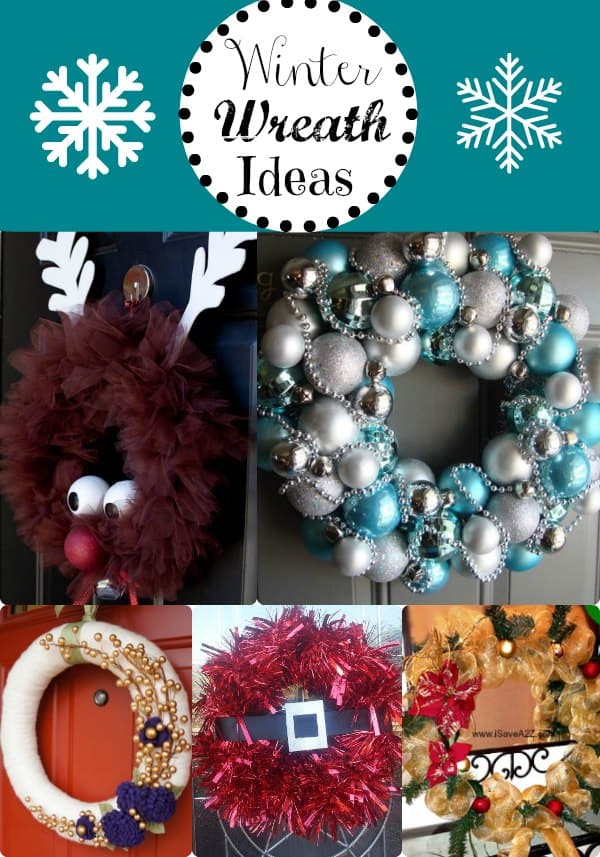 Here is a really easy Mesh Wreath Tutorial! It only takes a few inexpensive supplies and you can use different colored decorative mesh and ornaments to match any decor. Check out our post to get step-by-step instructions on how to make your own Mesh Wreath!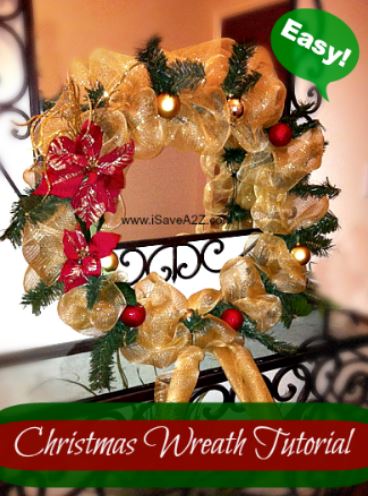 Okay…here is the one I did this year! It is our Santa Belt Christmas Wreath. It only takes four supplies to get this one done and you won't believe how easy it was. Garland is available in every color right now so I might even get some other colors to use for other big holidays too!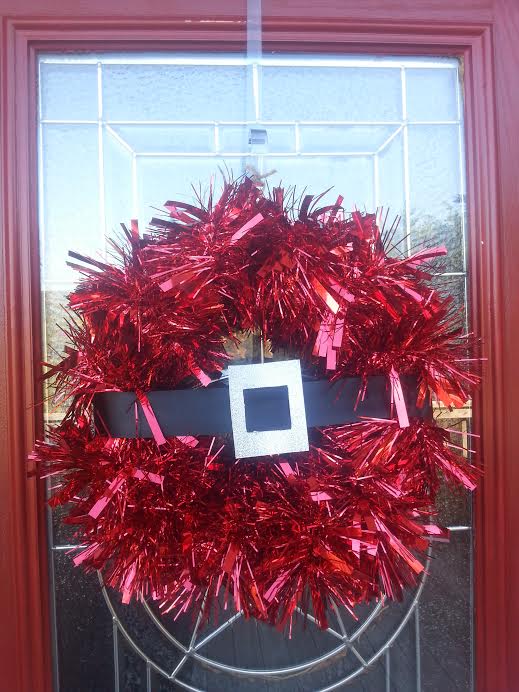 This Tulle Reindeer Wreath is so adorable! I think I have my wreath picked out for next year 🙂 The whole project is broken down steb-by-step and really doesn't seem that difficult. My favorite part is the red glittery nose and single jingle bell attached at the bottom!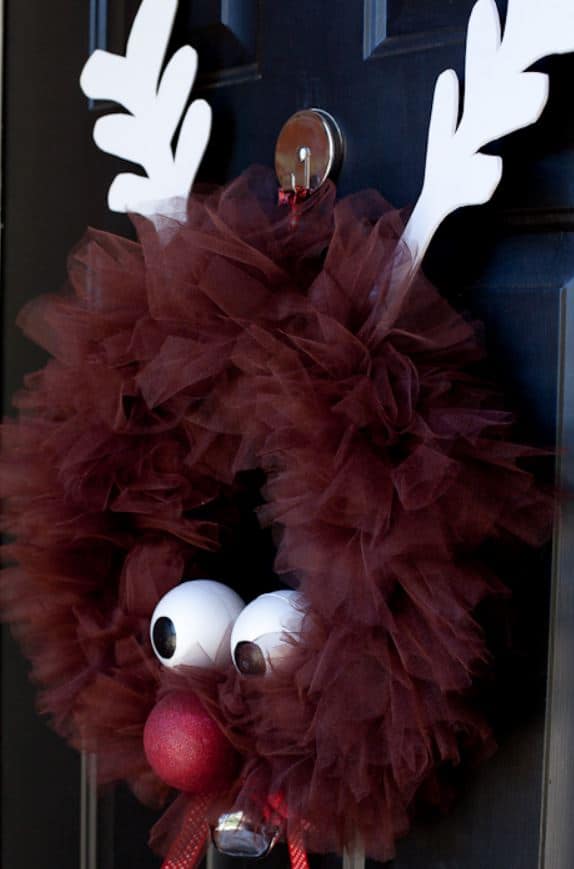 Photo credit by Baby Rabies
I love the way this Ornament Wreath is done! I also love that all of the supplies you need to decorate can be found everywhere right now! Fair warning….the instructions say you need lots and lots of hot glue to finish this one!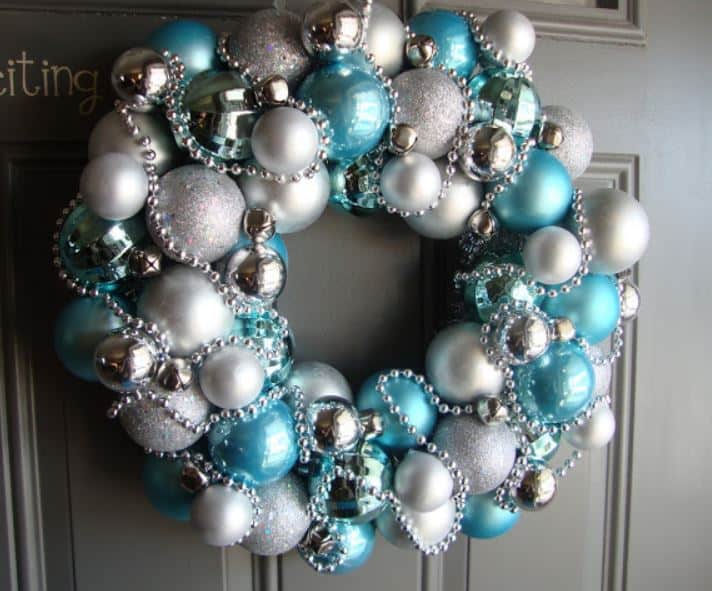 Photo credit by Just Between Friends
Something that I can't wait to try is a Yarn Wreath. The idea of it seems so simple so surely I can pull it off. With that said, check out the amazing felt flowers that were made for this wreath. I'm not sure if I could do those with out a tutorial, but there is a link in the post to help guide you.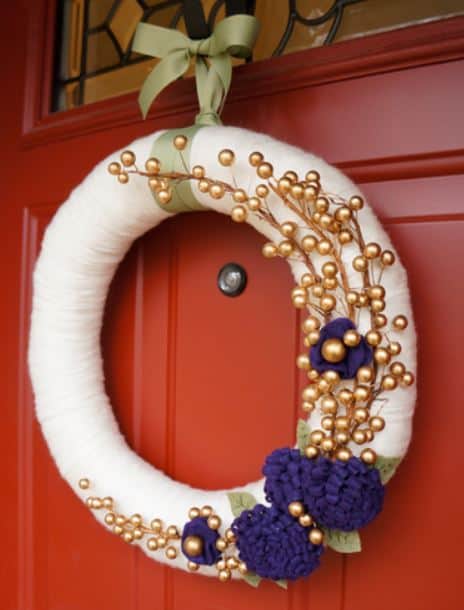 Photo credit by Naptime DIY