Unique Handmade Christmas Gifts: 'Kiss 'mas Gift in a Jar
Check out this Unique Handmade Christmas Gifts: 'Kiss 'mas Gift in a Jar!  It's part homemade and super easy for those that don't like to bake around the holidays.  Heck, maybe you love to bake but have no time (like me!).  Either way, these are excellent and unique handmade Christmas Gifts to give almost anyone!
Just grab a cute jar, I prefer Mason jars myself, and some labels (Avery 5408 as seen here are the exact ones I used) and I will help you make this super easy gift.  I've included printable label tags on cardstock paper and printable labels too.  (see below)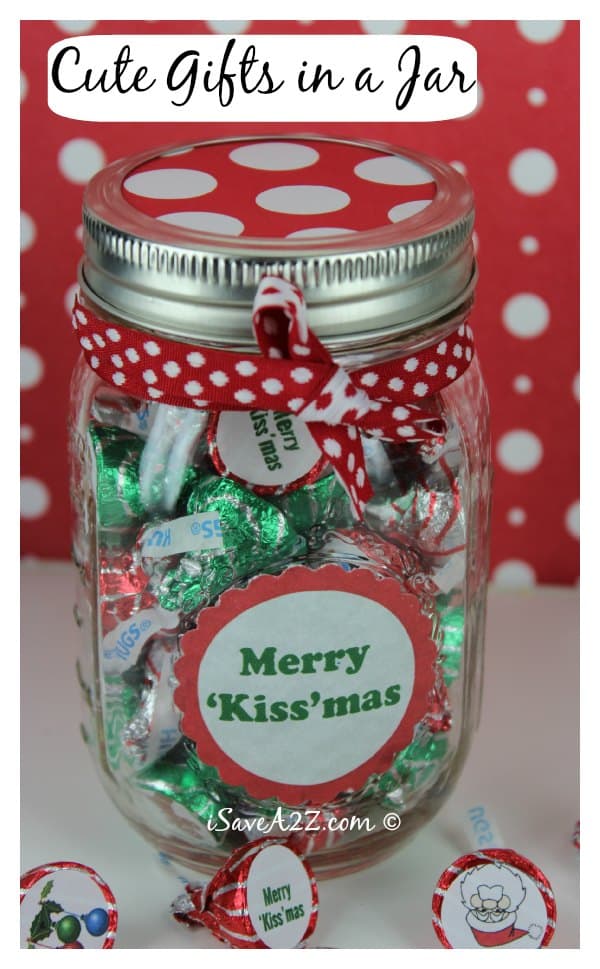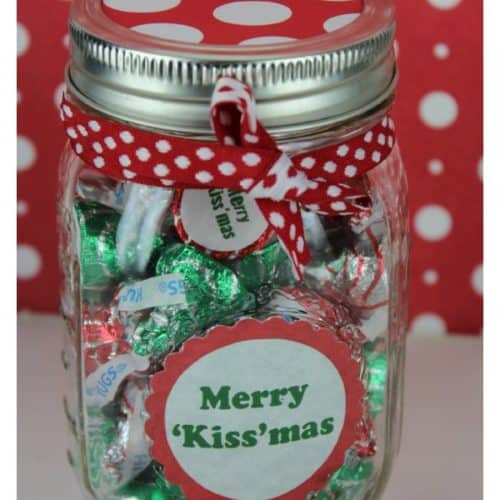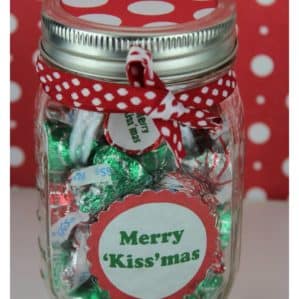 Unique Handmade Christmas Gifts: 'Kiss 'mas Gift in a Jar
Here's a fun handmade craft idea
Ingredients
11

oz

bag of Hershey's Kisses or Hugs

1

Pint

Mason Jar

Avery 5408 Labels

1

Sheet Cardstock or Paper

Ribbon and Scrapbook or Wrapping paper

optional
Instructions
Print the included 5408 stickers on 2-3 sheets of labels

Apply stickers to kisses.

Print the included Jar label on paper or cardstock.

Cut out jar label and affix to jar with glue stick.

Optionally you can cut out a piece of scrapbook or Wrapping paper to cover jar lid.

Optionally you can attach a ribbon to the lid.
Free Printable labels and gift tags included in this project:
Download the printable kissmas5408stickers here
Download the printable kissmaslabels here
I also used Christmas cardstock (you can use Christmas wrapping paper too) and Christmas ribbon to decorate the jar to complete it.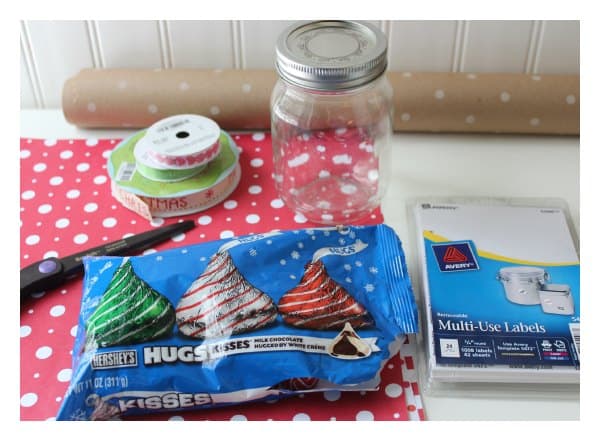 If you need other ideas for Unique Handmade Christmas Gifts, we have plenty!
Now if you like to give homemade Gifts in a Jar, then we have a few good ideas for you to try:
All of our Sugar Scrub recipes are extremely popular and worth trying!
We also have a ton of very popular holiday recipe ideas if you are looking for something edible!  Try anyone of these: